May 7, 2018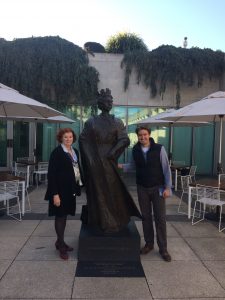 Alexander Bohnert and Shirley Gregor receive Shin Research Excellence Award 2018
The Geneva Association (International Association for the Study of Insurance Economics) and the International Insurance Society (IIS) have announced the recipient of the "2018 Shin Research Excellence Award" and it goes to Schoeller Fellow Dr. Alexander Bohnert and Dr. Dr. Albrecht Fritzsche of FAU and Schoeller Senior Fellow Prof. Dr. Shirley Gregor of ANU Canberra. The three researchers will receive this distinction for their paper entitled "Digital Agendas in the Insurance Industry: The Importance of Comprehensive Approaches" during the IIS Global Insurance Forum 2018 in Berlin. This award includes USD 5,000 and was established to promote practically-oriented, applied research in the field of insurance and risk management, addressing topics that directly influence business operations. For further information, see here.
January 26, 2018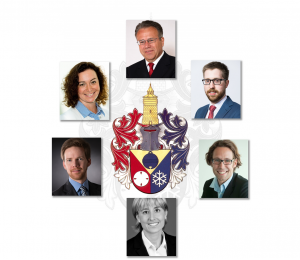 Announcement of the Schöller Fellows 2018
The Schöller Research Center is excited to announce its ninth Fellows-cohort:
This year's Schöller Fellows are Dr. Julia A. Fehrer (University of Auckland), Prof. Dr. Jacob Hörisch (Leuphana University Lüneburg), Dr. Julia Kraft (Heinrich-Heine-University Düsseldorf), Dr. Daniel Kühnle (University Erlangen-Nuremberg), and Dr. Harry van der Weijde (The University of Edinburgh).
The honorary award goes to the former CEO of the German Federal Agency for Employment Dr. h.c. Frank-Jürgen Weise.
The Award Ceremony takes place on Thursday, June 14, 2018 at 5 pm at the Museum for Industrial Culture in Nuremberg.
For further information on the venue, please click here.
Additionally, click here for driving directions.
January 18, 2018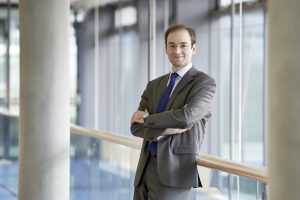 Michael W. Stich publishes in "The Accounting Review" & "European Accounting Review"
Schöller Fellow Michael W. Stich has published in two top-tier journals in Accounting.
The Accounting Review (A+) published the article "The Real Effects of Mandatory Quarterly Reporting" (with Jürgen Ernstberger,TUM; Benedikt Link, Projekt Fundraising GmbH & Oliver Vogler, Ledvance GmbH) in its September 2017 issue.
The article "Does Sustainability Assurance Improve Managerial Investment Decisions?" (with Maria Steinmeier, TUM) was published online in December 2017 by European Accounting Review (A).